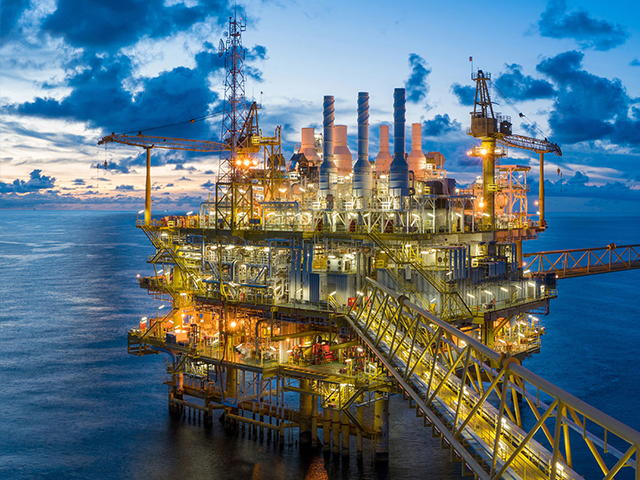 Columbia Shipmanagement has entered into a strategic joint venture with Khobar-based Spectrum Group in a move that will see the Kingdom of Saudi Arabia and the neighbouring Middle East region emerge as one of the most technologically advanced and optimised ship management service centres in the world.

The new company, CSM Saudi Arabia, will be a truly Arabic company operating at the highest international standards with a portfolio of ship management and ancillary services specifically tailored for the Kingdom of Saudi Arabia, United Arab Emirates and other clients in the region.

CSM Saudi Arabia will undertake the immediate management of 35 offshore units and jack-up rigs with more to follow, drawing on an expert team of between 70 and 80 staff taken from both companies. It will focus heavily on local talent, training, and the optimisation of people and processes.

By mirroring the ship and crew management operations currently in play throughout CSM's network of global offices, CSM Saudi Arabia will allow the Kingdom to leapfrog international technological and environmental advances and place it firmly at the forefront of developments in the shipping and energy sectors.

Mark O'Neil, President and CEO of Columbia Shipmanagement, said the new entity will aim to expand its bespoke services reach within the Kingdom as well as in Abu Dhabi and the other Emirates, with similar operating models, "while always being sympathetic to the individual needs and requirements of the particular Emirate and clients within. CSM is wholly committed to the region."

CSM's commitment to the Middle East and Saudi Arabia was recently underlined with its announcement to sign a Memorandum of Understanding (MoU) with International Maritime Industries to provide the full range of maritime services to the King Salman International Complex for Maritime Industries and Services in Ras Al Khair on Saudi Arabia's east coast.

Abu Dhabi Maritime Academy (ADMA), a subsidiary of Abu Dhabi Ports, also recently signed a Memorandum of Understanding (MoU) with Columbia Shipmanagement to develop training programmes, as well as the provision of consultancy services focused on the applications of alternative fuels, efficiency enhancement and Artificial Intelligence within maritime operations.

George Vassiliades, the CSM Managing Director of the Gulf Region, stated: "CSM Saudi Arabia is an Arabic Ship Management Company, respectful of local talent and expertise, with the knowledge, resources and ambition to become the leading ship management company in the Kingdom and UAE."

Hamad Al-Saati, CEO & Chairman of Spectrum Group, said: "We are pleased to announce this strategic partnership with a global leader like CSM, demonstrating our commitment in expanding our maritime portfolio through developing value-added partnerships. The partnership with CSM is at the heart of our transformation plan for elevating the ship management service delivery in the Kingdom and the region.

"CSM Saudi Arabia will transfer the most advanced technologies in this field to the Kingdom positioning it as a regional hub, increase job opportunities and enable local talent to employ state of the art technologies for the first time. We take pride in playing an active role in unlocking the full potential of local content and elevating the logistics sector, key components of the Kingdom's Saudi Vision 2030."

Al-Saati added: "With this partnership we aim to utilise our existing regional footprint and cater to clients in the United Arab Emirates from the UAE, securing high levels of In Country Value (ICV) by ensuring a substantial part of our infrastructure is established in the UAE."

"We see this as the start of a compelling regional proposition and offering, which offers a tailored, win-win solution for all stakeholders. By utilising the digital power of our highly effective Performance Optimisation Control Room coupled with our onboard sensor technology, smart shipping has just got a whole lot smarter," Mr O'Neil added.

"CSM Saudi Arabia is an 'Arabic' ship management company of the highest international standards, operated for the Arab nations, by the Arab nations, and always respectful of local talent, knowledge and expertise," Mark O'Neil stressed.